If you're trying to lose weight, getting a great cardio workout by walking or jogging can help you achieve your goals. Although running is a great way to lose weight, if you are just starting your fitness journey you may not be able to start off with a full run – and it can be dangerous to your health.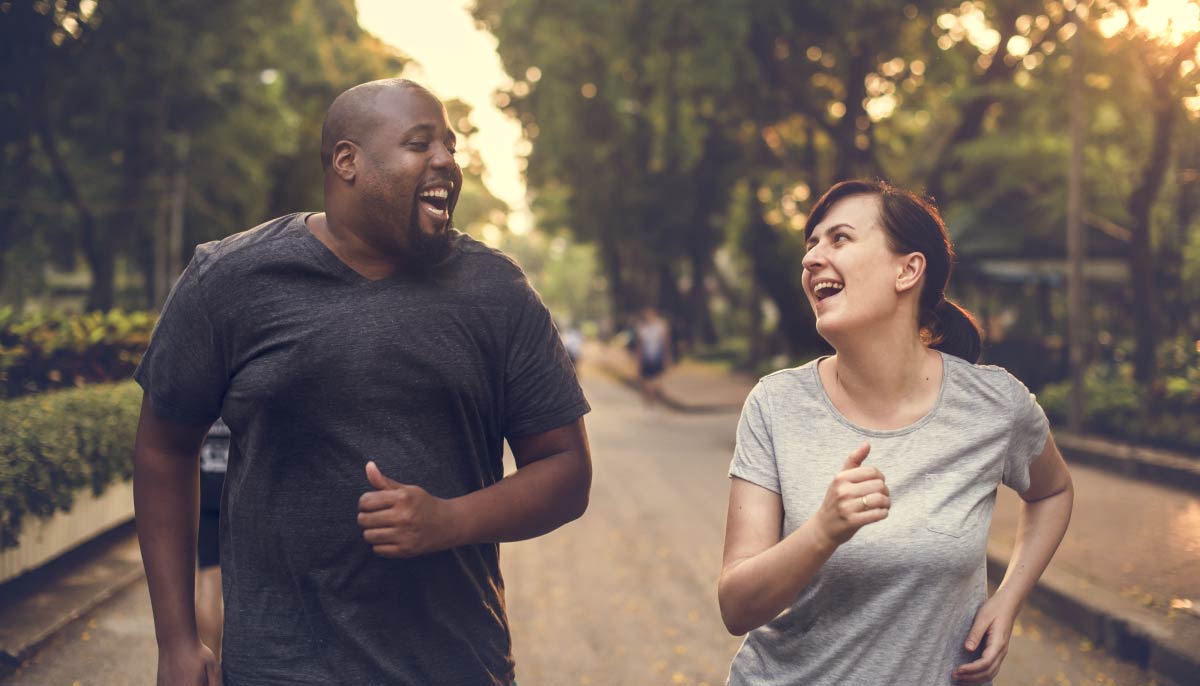 When you compare power walking to jogging, they both offer unique benefits to weight loss. Here's the difference and where to start.
Starting Out
If you start out jogging or running, you likely won't get as much out of your workout. Although you may be able to keep up the pace for a bit – it won't last long. What's worse is your muscles aren't prepared for you to run at your top speeds which could result in injury – putting your weight loss journey on hold altogether.
Power walking and jogging will get your body used to your new routine and will help you lose weight. To get the most of your workout, you'll want to keep up the pace. A good power walk should be at a rate of between 3.5 MPH and 4.5 MPH.
Get moving first, then ramp up your speed. This will help you go longer, and prevent injury. Once you get up to around 5 MPH you may be more comfortable jogging. Anything above that in walking form can cause your calf muscles to lengthen too quickly resulting in cramps and injury.
Get Running
To get the most of your calorie burn you'll need to pick up the pace! Once you are comfortable with power walking, you can jog or run the same duration and burn more calories. If you can only do low-impact exercises due to health issues or injuries, you'll want to stick with power walking.
If you can do more – do it. Any increase in pace will burn more calories which is a key to successful weight loss. Get your speed up to around 6 MPH and you'll be at a great pace for jogging. To keep track of your pace and calorie burn, you can set your treadmill to a specified pace or invest in a fitness tracker or app.
There are a number of products on the market that can help you get outdoors and track your progress at the same time. During the stay-at-home orders, walking, powerwalking, jogging, and running are all excellent ways to maintain social distancing while you get fit and get outdoors.