The coronavirus stay-at-home orders have left many at home much more than they'd like. By clearing out the clutter, you can ease your stress, and even make it easier to hunker down for the remaining time.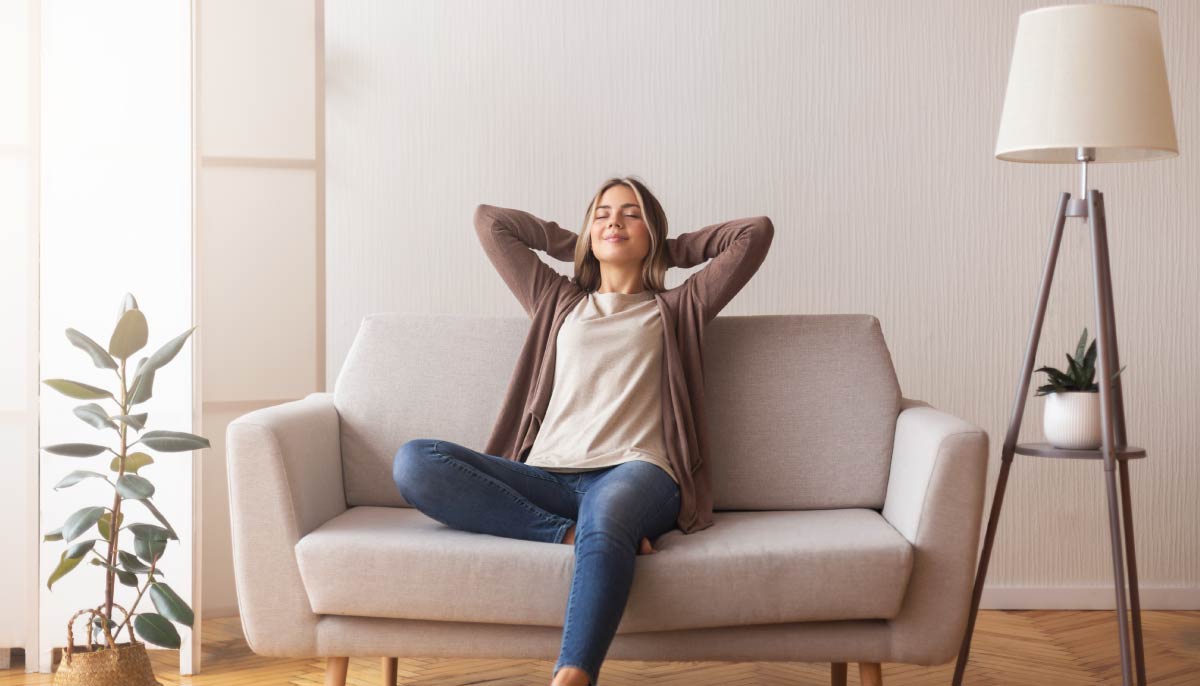 Stress levels are impacted by clutter and smells, as well as sounds and color. The good news is you can easily alter all of these things in your home. Creating a space to relax at home can help you stress-less and create a sense of serenity.
Spend a little extra time cleaning up and de-cluttering, and you'll not only feel more energized but also happier – here's how to do it.
Get Rid of the Clutter
The best place to start is de-cluttering. If this task seems overwhelming, start slow. Spend 15 minutes each day and you'll be amazed at how much progress you can make in only a matter of days. If you're stuck on a work-call or conference – multi-task! Use that time to bring your phone or computer to a cluttered space and get to work at the same time.
As you de-clutter, find homes for the things you choose to keep. By creating an organizational system, you'll be more likely to keep it clean for the long haul.
Change the Smell
Now that you've cleaned up the clutter, your home likely already smells better. You can make it even more relaxing and inviting by adding soothing scents and aromas around your home.
Whether you prefer aromatherapy through candles, air fresheners, or getting it naturally through houseplants, you can change the way your home makes you feel.
Change the Sound
Changing the sound of your home, especially if you live by yourself and need to break up the silence can be extremely rewarding. It is scientifically proven that what you hear impacts how you feel. Unpleasant noises can add to your stress, while other noises promote pain relief, stress-relief, and offer positive benefits.
Playing music around your home can create feelings of calmness, especially music with calming tempos. If you need to feel more energized, play livelier tempos to boost your energy.
If you live in a loud environment with heavy traffic or places you can hear your neighbors, adding white noise can reduce some of the unpleasantries. Try using fans, or white noise tunes like spa sounds or ocean waves.
Once you get use to having new sounds in your home, you'll relax easier and be happier sheltering-in-place.