The Mediterranean Diet includes healthy fats and whole grains, as well as being rich in fruits and vegetables. This way of eating is being touted as the number one diet of 2020. It's sensible, sustainable, healthy, well-balanced, family-friendly–and easy to follow.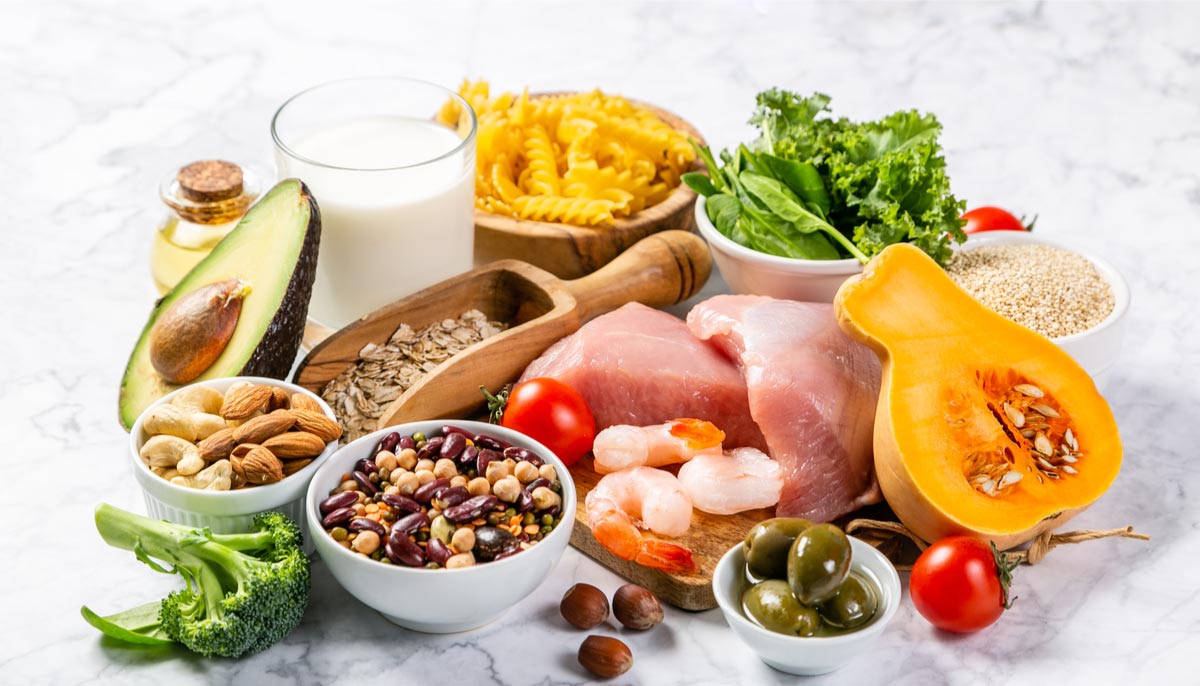 As with any diet, getting creative and finding healthy snacks that stick to the plan without boring you is important. With the Mediterranean Diet, it's easy to do! These snacks will keep you satisfied throughout the day.
Chickpea Salad
If you are looking for quick and easy, look no further than this make-ahead Meditteranean salad that only takes about 15 minutes and has everything you need to push through your day.
The best thing is that you can customize it however you'd like. No cooking necessary for this one–just some chopping, shaking and squeezing. Grab a can of chickpeas and drain it. Put in as many or as few chopped cucumbers, cherry tomatoes and sliced black olives as you'd like.
Chop up some fresh basil and parsley, then add some plain or herbed feta. Top everything off with the juice of one lemon, red wine vinegar to taste, about 2 tablespoons extra virgin olive oil and a few shakes of garlic powder, pepper, and salt. That's it! Mix it all up and enjoy on-the-go or at home.
Mediterranean Chips
I don't think anyone is capable of sticking to a diet if they can't have delicious chips! These Mediterranean chips are not only healthy but are also absolutely to die for. They only have three ingredients and take just a few minutes to make.
You'll need at least four phyllo dough sheets, grated cheese, olive oil, and some dry herbs of your choice. Start off by preheating your oven to 350 degrees Fahrenheit.
Layout one phyllo sheet and brush it with olive oil. Sprinkle some grated cheese and herbs. Now place another phyllo sheet directly on top of that and repeat–then do it one more time till you have used 3 sheets and layered each of them with the grated cheese and herbs. Place one last sheet on top and brush with olive oil.
Next, simply cut the pile using a pizza cutter into chip-sized pieces. Use a spatula to place each slice on a pan lined with parchment paper. Bake the chips for about 6-8 minutes or until they are golden brown. Let them cool and then enjoy immediately or store them in an air-tight container.