If you're concerned about putting on the holiday weight, don't wait until New Year's Day to resolve to start eating better!
Just because it's the holidays doesn't mean that your diet has to go out the window. If you follow some of our easy and simple tips, you'll be eating better around the holidays in no time and keeping yourself in great shape throughout winter.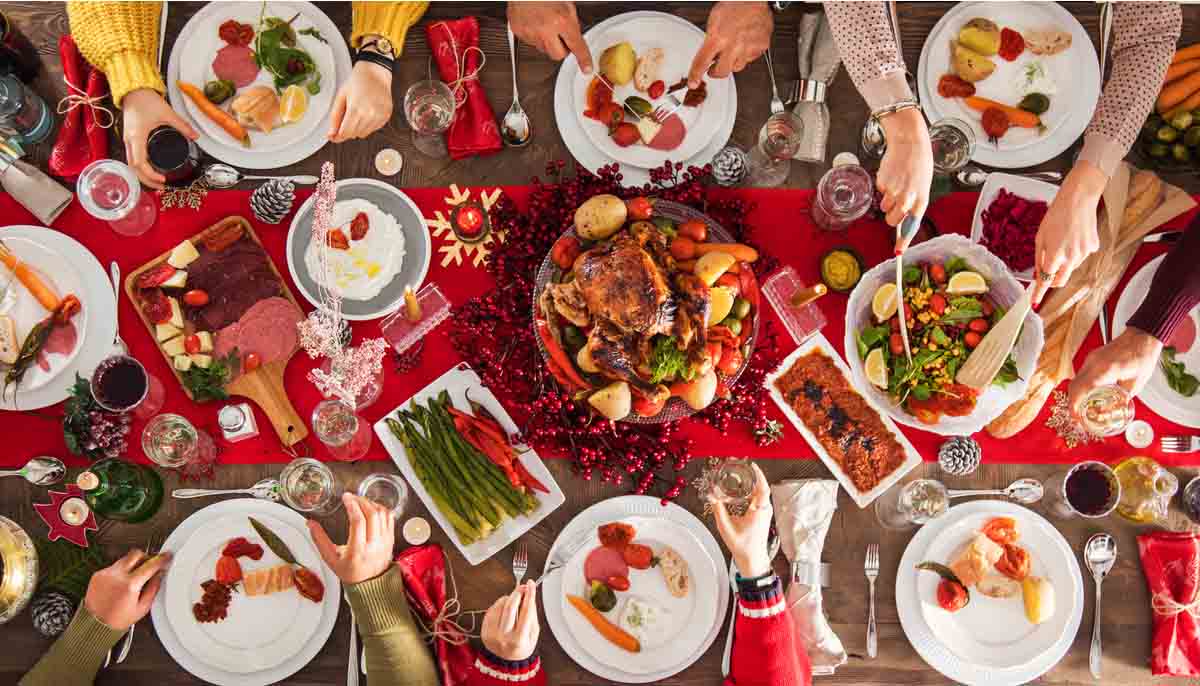 Stay Vocal About your Diet
Everyone knows that holiday pressure the family puts on you to break from your diet. "Come on, just try a little bit!" can quickly become a bunch of extra calories. To head this off, stay vocal about your diet. If family is badgering you about just having "one cheat day," gently remind them how important fitness is for you.
This serves two purposes: It reminds your family that you take your health seriously while also helping you to affirm your own decisions. After all, it's hard to go back on your word when you're publicly defending your decision to eat a balanced and healthy diet.
Bring Your Own Healthy Food
If you're visiting family for the holidays and worried that they won't have much for you to eat, don't be afraid to bring your own healthy food and snacks. Some of your family might be a bit resistant, but they should be happy that you're trying to stay on diet rather than simply avoiding the gathering altogether.
Make the Meals Healthy
On the other hand, if you're the one hosting family for the holidays, don't be afraid to try new recipes and feed them healthy, tasty meals they might not otherwise try. After all, things don't have to be bad for you to taste great! You could even introduce your family to new foods they might just love.
Stay Focused on Your Goals
The most important tip for staying on diet is just to remain focused on your fitness goals. After all, you set out to be fit and healthy for a reason, so affirm your own decisions by staying focused through the holidays. Being together with family is what matters, so don't compromise your fitness goals just because it's the holiday season.