2020 has been stressful, to say the least, and it's important that we all find ways to deal with the constant anxiety of everyday life.
While exercising, eating right, and getting eight hours of sleep are all wonderful ways to help combat stress, some of us may need a little extra help.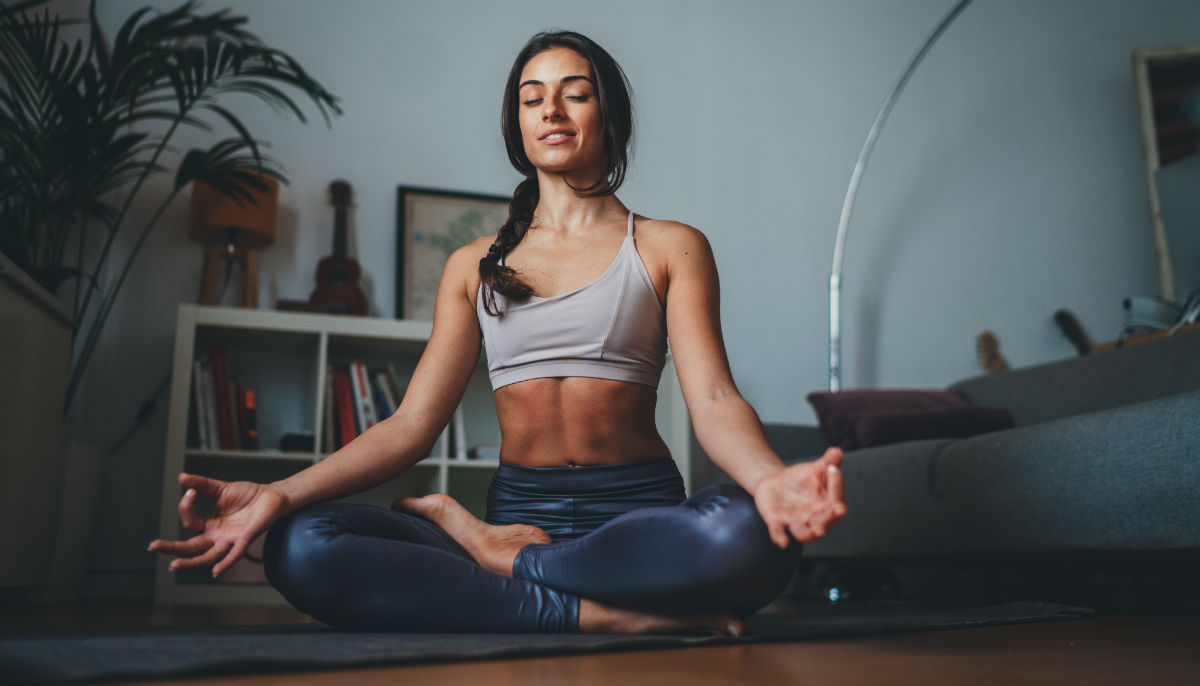 Meditation, which has gained popularity in recent years, is a great tool for people who are trying to feel more centered, grounded, and at peace. 
Regardless of whether or not you've meditated before — or if you're not sure if it's for you — here are some great meditation apps that will get you started on your journey.
Headspace
Headspace is arguably the most popular meditation apps and is a great place to start if you're just getting started.
The app has hundreds of guided meditations ranging in length, as well as sleep sounds and even meditations for kids!
The app does cost anywhere from $7.99 to $12.99 a month following a free trial period, but you can use it as many times as you need to throughout the month. 
Calm
Along with Headspace, Calm is another well-known meditation app. 
These guided sessions range in length, with some being as short as three minutes and others being over 20 minutes.
There are also programs available for beginners and best of all, it's free to use!
Smiling Mind
Smiling Mind is a great option for people who are looking for meditations on specific topics, such as relationships, work, or even sleep.
You can jump between programs and start wherever you feel comfortable. The app is also free to use.
Aura
The great thing about Aura the mediations are personalized based on the mood you select when you open the app.
Whether you're stressed, sad, doing well, or just trying to fall asleep, Aura will cater its meditation suggestions to you and your needs.
You can also record your mood in the app every day so you can track any patterns. And, best of all, it's free to use with in-app purchases also available. 
Ensō
While some of the other meditation apps are suitable for all levels, Ensō is definitely for more experienced meditators.
This app just has a simple timer that you set that will ring at different intervals to keep you alert and focused.
This is definitely for people who know how to meditate on their own but just need a little structure. It is free to use, but there are in-app purchases available.