OK, first thing's first — don't be afraid of carbs. If you want to eat a piece of bread, eat a piece of bread. If you want to have delicious pasta covered in a creamy sauce, do it. 
Bottom line, don't stop enjoying the foods you love.
But, if you are looking to make some easy changes to your diet and want to reduce your carb intake, there are great and simple ways to do it.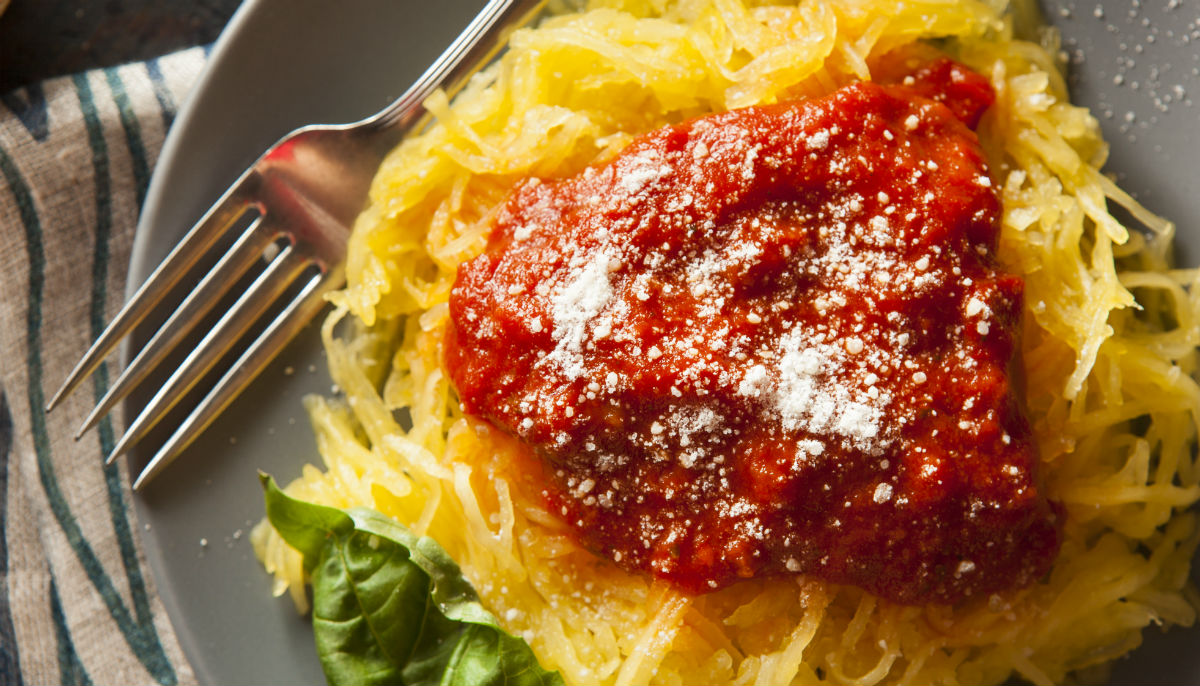 From substituting squash for noodles or cauliflower for pizza crust, read on to learn more about low-carb substitutes. 
Cauliflower Pizza Crust
Cauliflower pizza crust has taken the world by storm, but there's a reason for it. It's a great alternative to regular pizza crust and it barely changes the taste of the pizza. 
Sure, regular crust probably more enjoyable, but cauliflower crust is a very worthy substitute. 
Kale Chips 
If you're anything like me you tell yourself you're only going to eat a handful of chips and then all of a sudden the entire bag is gone.
While good old fashioned Doritos or Cheetos are delicious, they probably shouldn't be eaten by the bag-full, which is why kale chips are a great alternative.
All you need to do is purchase kale and make sure to first remove the stem.
Dry the kale with a paper towel and then break it up into chip-sized pieces and lay them on a baking sheet. 
Add a little bit of olive oil and as much salt as you'd like (though don't go too crazy), and pop the sheet in the oven for about 20 minutes at 300 degrees.
In order to make sure both sides of the kale chips are crispy, turn them over after about 10 minutes. 
Squash Noodles
Nothing really compares to authentic spaghetti, but squash noodles are still tasty and go great with pretty much any sauce.
To prepare the squash, you'll need to poke the squash with a fork, cut it down the middle, and then bake it in the oven for about 35 minutes or so at 350 degrees.
Once it's cooked, you can then use a fork to separate the squash into spaghetti-like noodles.
Pair it with a delicious marinara sauce and bam, you've got yourself a meal.
Broccoli Tater Tots
In order to make broccoli tots, you'll need to blanch two cups of broccoli in boiling water for a few seconds.
Then, chop up the broccoli into tiny pieces and pulse them in a food processor. However, be careful not to do it for too long, as you don't want it turning into a puree.
Once that's done and you have a nice rice texture, combine it with an egg, cheese, diced onion, cilantro, and a mixture of bread crumbs. Yes, this recipe does include a tad bit of carbs!
Then shape the mixture into tots, put them on a pan, and bake them between 18 to 24 minutes at 400 degrees.